The BIG initiative
What is the BIG initiative?
---
On 17th November 2021, sixteen real estate and city companies joined forces with the Observatoire de l'Immobilier Durable(The Sustainable Real Estate Observatory), to launch the Biodiversity Impulsion Group! The goal is to reconcile the challenges of biodiversity with real estate activities, and to make this complex issue into an essential part of the CSR strategy of these companies. Developing measurement tools, sharing feedback, identifying obstacles and levers for change, and providing a forum for discussions about biodiversity issues between companies, experts and scientists: these actions form the essential DNA of BIG.
Since its launch, the group has been joined by a number of companies that are committed to biodiversity, and is still open to others. Its diversity is its strength, and it is with this mindset of cooperative competition that the challenge of biodiversity can be met: Go BIG for Nature!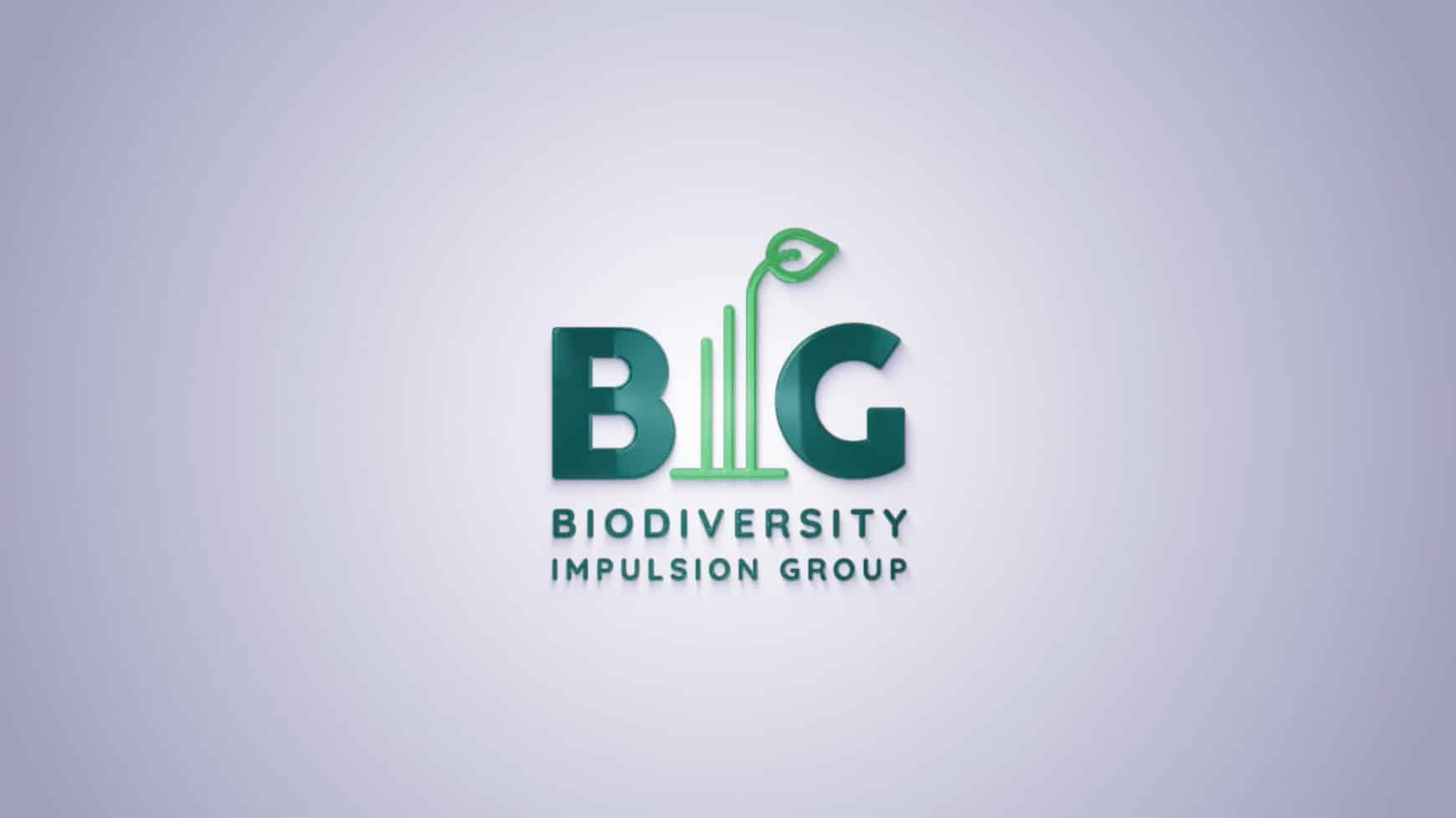 As a stakeholder in cities, there is a considerable responsibility
---
Real estate contributes to the collapse of biodiversity. The main causes of biodiversity loss identified by scientific consensus (IPBES, 2019), are all linked to real estate:
Land use change, which destroys and fragments natural habitats and living spaces for species, and compromises access to food resources;

Construction of buildings and infrastructure, creation of impassable barriers.

The removal of natural resources, which destroys natural areas and unbalances ecosystems;

Consumption of raw materials necessary for the construction of buildings.

Climate change linked to greenhouse gas emissions, which unbalances ecosystems, and can lead to their destruction in the event of extreme weather events;

Greenhouse gas emissions from the different phases of buildings' life cycles.

Air, water and soil pollution, as well as noise and light pollution, which degrades ecosystems and modifies the natural cycles of species;

Discharges during the construction phase, night lighting of buildings, and the use of polluting materials.

The introduction of invasive alien species threatens native species;

Spreading of seeds during the construction phase, creation of environments favourable to the development of certain species.
60 K ha
ARTIFICIALISATION OF LAND IN
FRANCE, BETWEEN 2006 and 2015
the equivalent of a
French department
French Court of Audit, 2019
200 t
amount of marine sand
needed for the
construction of an average
HOUSE MADE of concrete
Ademe, 2020
2°C
With a warming
of 2°C, 18% of insects,
16% of plants and 8%
vertebrates will lose
more than half of their
Geographical range,
determined by climate
4th GIEC report
85%
proportion of French metropolitan
land that is subject to
pressures from
light pollution
OFB, 2021
6
New invasive species
settling
In each department
every ten years
since 1979
CGDD, 2018
---
Why BIG exists
---
INDICATORS FOR MEASURING BIODIVERSITY AND ITS CO-RELATED BENEFITS
---
To structure a biodiversity approach, and set objectives and a trajectory for an organisation, it is essential to know how to measure our impacts on biodiversity, but also the benefits that the implementation of nature-based solutions (NBS) can bring, in terms of health, water management, climate regulation, and more.
A WEB MAPPING
PLATFORM
---
The indicators and benchmarks developed will be directly integrated into a free online tool, hosted on the Resilience for Real Estate (R4RE) platform of the Observatoire de l'Immobilier Durable.
PROMOTION AND TRAINING
SYSTEMS
---
Faced with the complexity of life, many organisations often find themselves at a loss. How should they act? How can they ensure that an initiative has a virtuous effect? Thanks to the production of guides, the organisation of events, and the sharing of best practices, BIG helps organisations to better understand these issues.